Taiwan Communiqué No. 76, June 1997
---
Say "Yes" to Taiwan
At the time of Hong Hong's transition to China it is important to emphasize to the world that Taiwan does not want to go down the same road. We wish the people of Hong Kong well, and hope that their human rights, civil liberties, and democratic aspirations will be respected. Wherever we can, we will help defend those rights, liberties, and aspirations.
But the people of Taiwan have let it be known clearly and unequivocally that "One Country, Two Systems" is not for them, and that we want our country to be accepted by the international community as a free and democratic nation.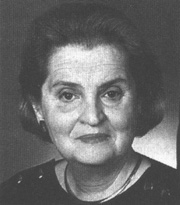 At the 50th anniversay of the Marshall Plan at the end of May in the Netherlands, President Clinton said that no democratic nation in Europe would be left out of the trans-Atlantic community. On June 5th 1997, in her Harvard commencement address, Secretary of State Madeleine Albright reiterated those words, and added:
"I say that no nation in the world need be left out of the global system we are constructing. And every nation that seeks to participate, and is willing to do all it can to help itself, will have America's help in finding the right path."
We urge the United States to stand by those promises, and help Taiwan become a full and equal member of the world community. Taiwan is a democratic nation, and it seeks to participate. The time is now to say "Yes" to Taiwan.
---
The Hong Kong Transition: strangling civil liberties
As the date of Hong Kong's handover to China gets closer, there are increasing signs that China has no intention of maintaining Hong Kong's "...high degree of autonomy, way of life, and freedoms..." A number of tell-tale signs:
In mid-May 1997, China-appointed future governor Tung Chee-hua announced that he would go ahead with plans to tighten regulation of political parties and restrict protests after the July 1st handover (see our earlier report in Taiwan Communiqué no. 75, pp. 19-20). Mr. Tung made it clear that in particular rallies advocating Taiwan or Tibetan independence would be banned.
Chinese authorities are continuing plans to install the so-called "provisional legislature", a hand-picked body of pro-China yes-men. The Chinese are even considering to have the swearing-in of this provisional legislature take place right after the stroke of midnight, in the presence of a captive audience of international dignitaries. British Prime Minister Tony Blair has already indicated he does not want to be in the audience if the ceremonies include the swearing in of the provisional legislature ("China has plans to swear in Hong Kong body July 1", Washington Post, 7 July 1997).
When on 4 June 1997 some 55,000 people gathered for a candlelight vigil in Victoria Park to commemorate the Tienanmen Square Massacre, the China-appointed future governor Tung Chee-hua stated that Hong Kong should "...put aside the baggage of June 4th..." and hinted that next year the commemoration would not be allowed.
In an interview with Newsweek, published on 8 June 1997, the highly-regarded chief of Hong Hong's civil service, Mrs. Anson Chan, warned of Chinese intervention in Hong Kong, and said she would quit if its freedoms and the political neutrality of the civil service were seriously undermined ("Hong Kong faces handover pains", Associated Press, 6 June 1997).
At the end of April 1997, the Chinese state-run newspaper, China Daily, stated that Hong Kong must revise its history books and "...bring them in line with the views of the Chinese government" ("China: Hong Kong must revise history", Associated Press, 29 April 1997). Yet another clear attempt at twisting historical facts and imposition of the distorted views of the Chinese communist authorities.
Press reports are also indicating that for months, the Chinese authorities have been carrying out a major propaganda campaign about Hong Kong, whipping up nationalistic feeling and offering a version of history that is highly biased.
Taiwan says "No" to China

On 28 June 1997, a major rally will be held in Taipei, when tens of thousands of people will gather to "Say No to China." The rally is intended to emphasize that Taiwan is a free and democratic nation, to tell China that its claims are wrong, and to show that the "One Country, two Systems" approach is in no way applicable to Taiwan.
Over the past few years, China has bullied and threatened Taiwan, and has prevented the island from gaining its rightful place among the family of nations. Taiwan is populated by 21 million people, most of whom consider themselves Taiwanese, not Chinese. They had nothing to do with the Chinese Civil War, and don't want their future to be held hostage to that Civil War.
The Taiwanese are asking the United States and other nations around the world to have the courage to stand up for the principles embodied in the Charter of the United Nations. These principles give the people of Taiwan the right to self-determination and the right to determine their own future, without any outside interference by other countries such as China.
The people of Taiwan simply ask China to respect the right of the Taiwanese to choose "life, liberty, and the pursuit of happiness" as a free and independent country, which lives in peaceful coexistence next to its big neighbor. Is that too much to ask ? Is it provocative to have freedom and democracy ?
The rally is sponsored by a coalition of social organizations and political parties in Taiwan, including the Democratic Progressive Party (DPP) and the Taiwan Independence Party (TAIP). Former DPP presidential candidate Professor Peng Ming-min is Honorary Chair of the preparatory committee, and Legislator Trong Chai its chairman.
---
Back to: Table of Contents
Copyright © 1997 Taiwan Communiqué